English as the global language and lingua franca increases your chances of getting a good job within your home country or for finding work abroad. It's also the language of international communication, the media and the internet, so learning English is important for socialising.Good communication skills are indispensable for a successful profession.
Henry Baker College facilitates a dedicated space for foreign language learning where students access audio or audio-visual materials. Students are provided the training for improving soft skills through Language Lab. The lab is equipped with servers and clients with Digital Language Lab Software installed in it. The use of the Digital Language Lab Software along with headsets and microphones is very useful for students for learning.
Language lab will help the students about language through audio –visual experience and group activities.The language lab lessons engaged in this college facilitate computer based exercises and activities in the study of language.Lab focuses on acquiring and developing the four main language skills of a student: listening, speaking, reading and writing along with appropriate grammar and vocabulary building exercises as well. The learning experience in language lab acquires the fluency in spoken English and neutralizes mother tongue influence.
The activities will mould students to speak without stage fright and clarity
Audio-Visual exercises.
Pronunciation of words with accurate stress and intonation.
Detailed coverage on phonetics
Grammar exercises.
Exposure to American,British and Indian accents and understanding the difference.
Learner – centered activity
Helps to build academic vocabulary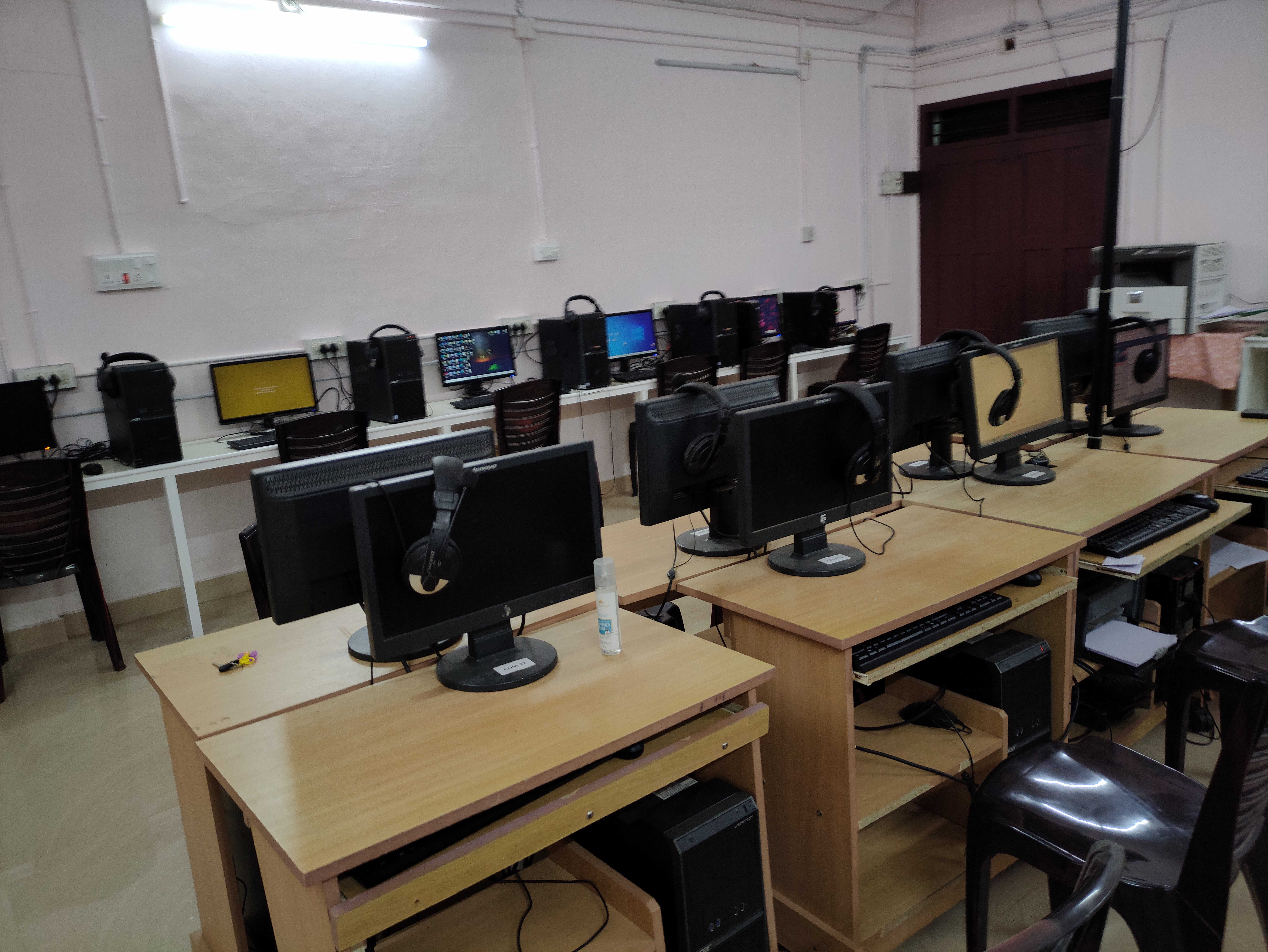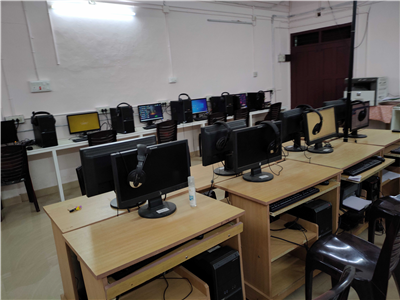 Language Lab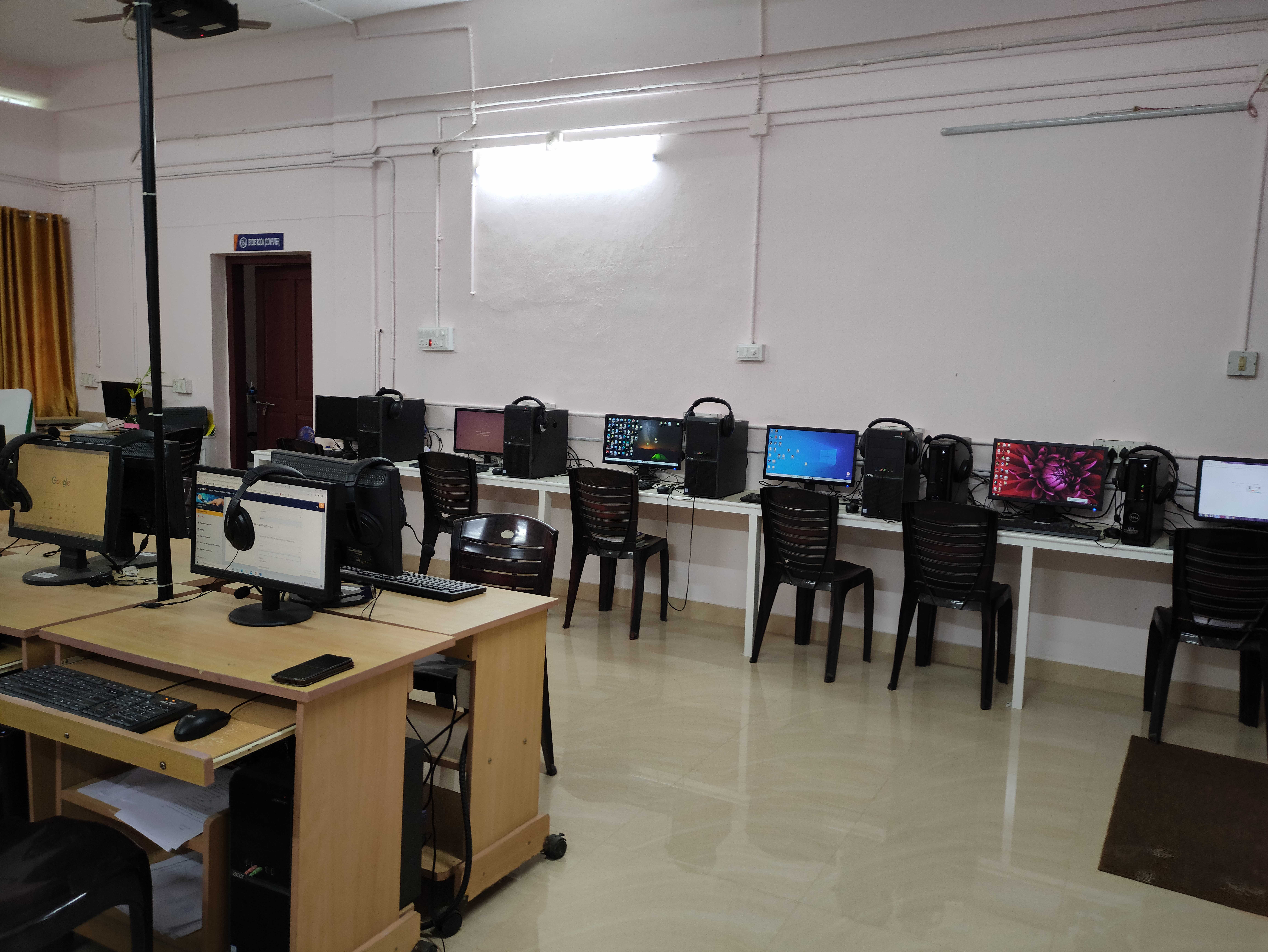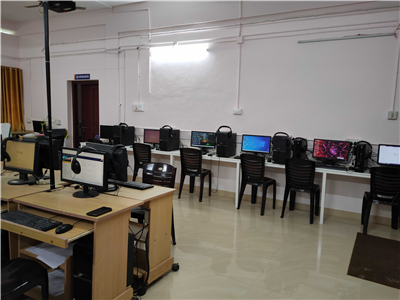 Language Lab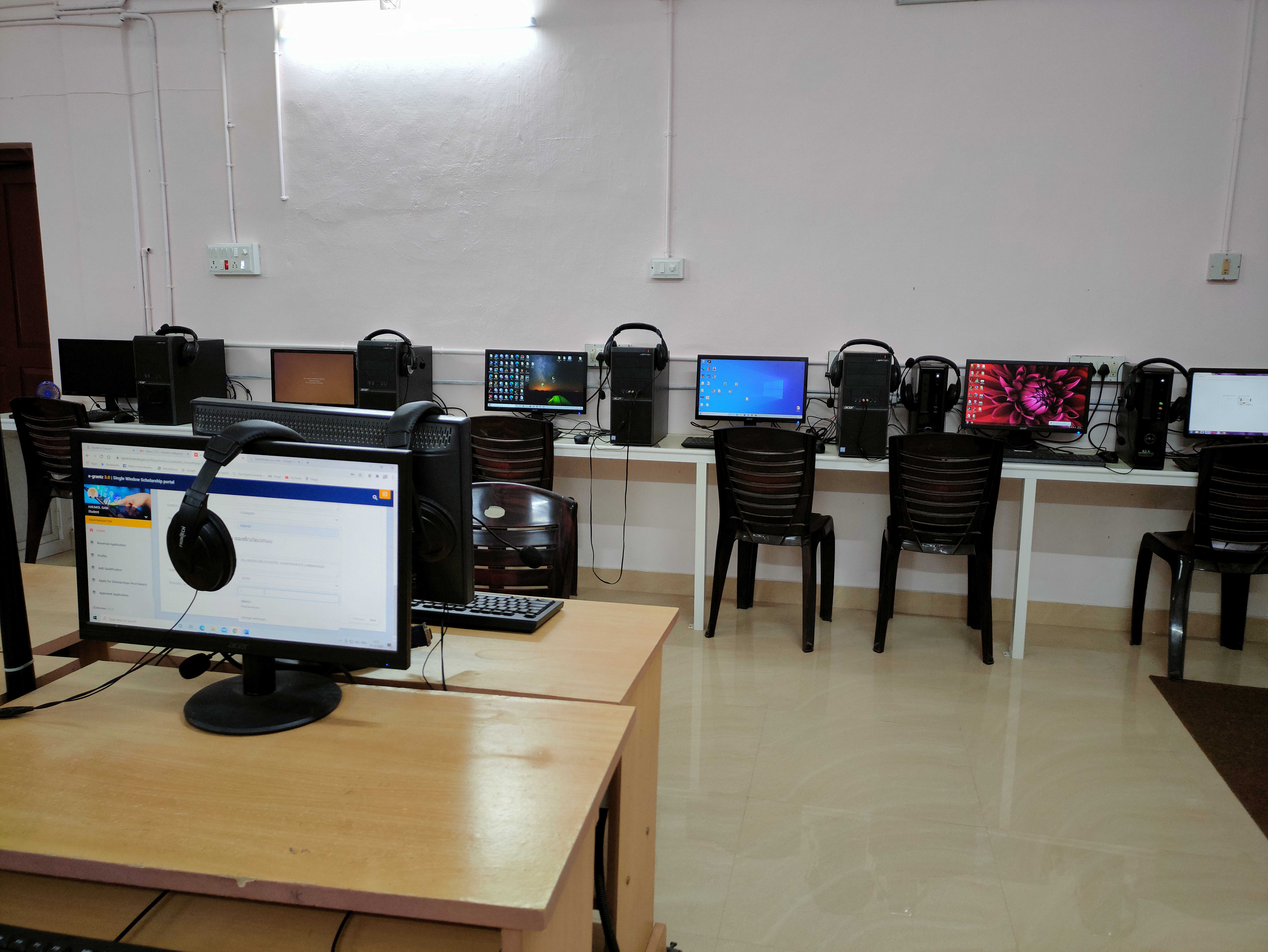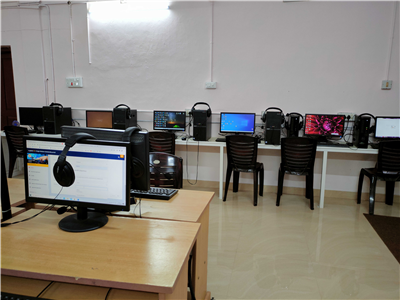 Language Lab