Yoga club spreads awareness about the importance of yoga among the students as well as the staff members. The club conducts various yoga activities for students and staff members to develop their body and mind on conscious and sub-conscious levels. We actively work on yoga principles and try to find a ray of wisdom which brings-in real happiness and inner peace in our hearts.
Coordinators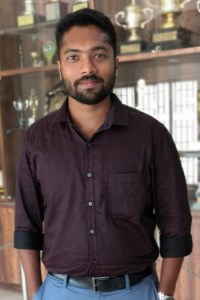 Sri. Jithin Thomas Abraham
Assistant Professor
Co-ordinator
Sri. Manu Vaisakh P
Assistant Professor on Contract
Assistant Co-ordinator
Yoga club Activities
Yoga Day Celebration 2019
6/21/2019
Yoga Day Celebration 2019 Yoga Day was celebrated on 21st June 2019 in Henry Baker College to bring peace, harmony, happiness and success to every student in the college. This was a great opportunity to imbibe the value of discipline in college. Yoga is a mental, physical and spiritual practice that needs to be carried every day.
Workshop on Yoga
1/14/2020
Workshop on Yoga The Yoga Club conducted a workshop on Yoga activity on 14th January 2020. Students got a chance to know how yoga embodies unity of mind and body. The students of Henry Baker College Melukavu and the teachers performed Yoga. Different yoga postures like Vrikshasana, Uttaanaasana, Trikonaasana, Bhadrasana, Shashankaasana, Bhujangasana, Pawana Muktaasana, prayers were recited before and after the programme. Our Principal Dr. Gireesh Kumar GS gave a wholehearted support, some of our teachers and students had shown us yoga by following the instructions given by the trainer. We all