In order to recognize the stimulating requirements of the Commercial world, we have to understand the pulse of the corporate environment. Due to the growing demand in the field of Commercial sector, Bachelor of Commerce is one of the most sought courses in colleges today. Rapid placement and attractive payment obtained by the candidates is the ultimate reason for opting Commerce subjects by the students. Commerce students have the ability to look at all the departments in a business organization together. Practical knowledge is required today, in order to understand the actual experience of activities in the business sector along with learning.
The Commerce Lab is a new concept that started with the aim of practising what students learn in the classroom. Students can try out various experiments in the field of Commerce in the Lab. Major business activities, demonstration on Stock Markets, key benefits of the Indian Financial System and foremost innovations of business enterprises are shown here. By learning and practising, students will be able to understand how a good business venture works successfully. Commerce Lab delivers practical exposure to the procedures and practices followed by organizations in conducting commercial practices.
The outcome of the Commerce Lab
Students are given to study the syllabus in an area, the lab enhances the sense of direction of the students in that particular area thoroughly. Student's interest in the subject will develop through practical skills.
List of Items Displayed in Commerce Laboratory
List of documents used in the day-to-day banking (Forms, Formats, Challans, Vouchers and RBI guidelines)Deposits (Current/ Savings/Fixed) –Types (Forms/Challans/formats).
List of documents used in the day-to-day banking (Forms, Formats, Challans, Vouchers and RBI guidelines)
Deposits (Current/ Savings/Fixed) –Types (Forms/Challans/formats)
Loans –Types (Forms/Challans/Formats)
Financial Services- Including Foreign exchange remittances of Banks, Money exchanges/Western Money/MoneyGram) and Bancassurance etc. (Forms/Formats/Challans)
E-Banking services (Forms/Formats/Challans)
Accounting Vouchers and Computerized accounting manuals;
Auditing (Forms/Formats/Challans)
Taxation (Income tax, e-tax returns, Service Tax and VAT Forms/Formats/Challans)
Insurance (Life and General both) Business related – Forms/Formats/Documents.
Sole trader related document copies.
Partnership Business related document copies.
Joint-stock Company (Formats/Certificates/Documents).
Stock Exchange related –Forms/ formats and documents.
Societies, Trusts related documents.
Mutual Funds and investments related – Forms/formats.
Foreign trade (export and import documents).
Protection of Consumer rights (Forms and documents).
Tours and travel documents (Forms/formats).
Transport and warehouse documents.
Small Business registration documents.
Marketing and Advertising brochures/pamphlets/documents.
Legal documents and Acts copies, including the Right to Information Act.
Old Coins and Currencies
Foreign exchanges
ATM cards (From beginning to current)
Deeds of Business organizations and stamp papers.
Companies by-laws and Annual reports
Debentures, Bills, Promissory notes, Depository receipts, Commercial papers
Share warrant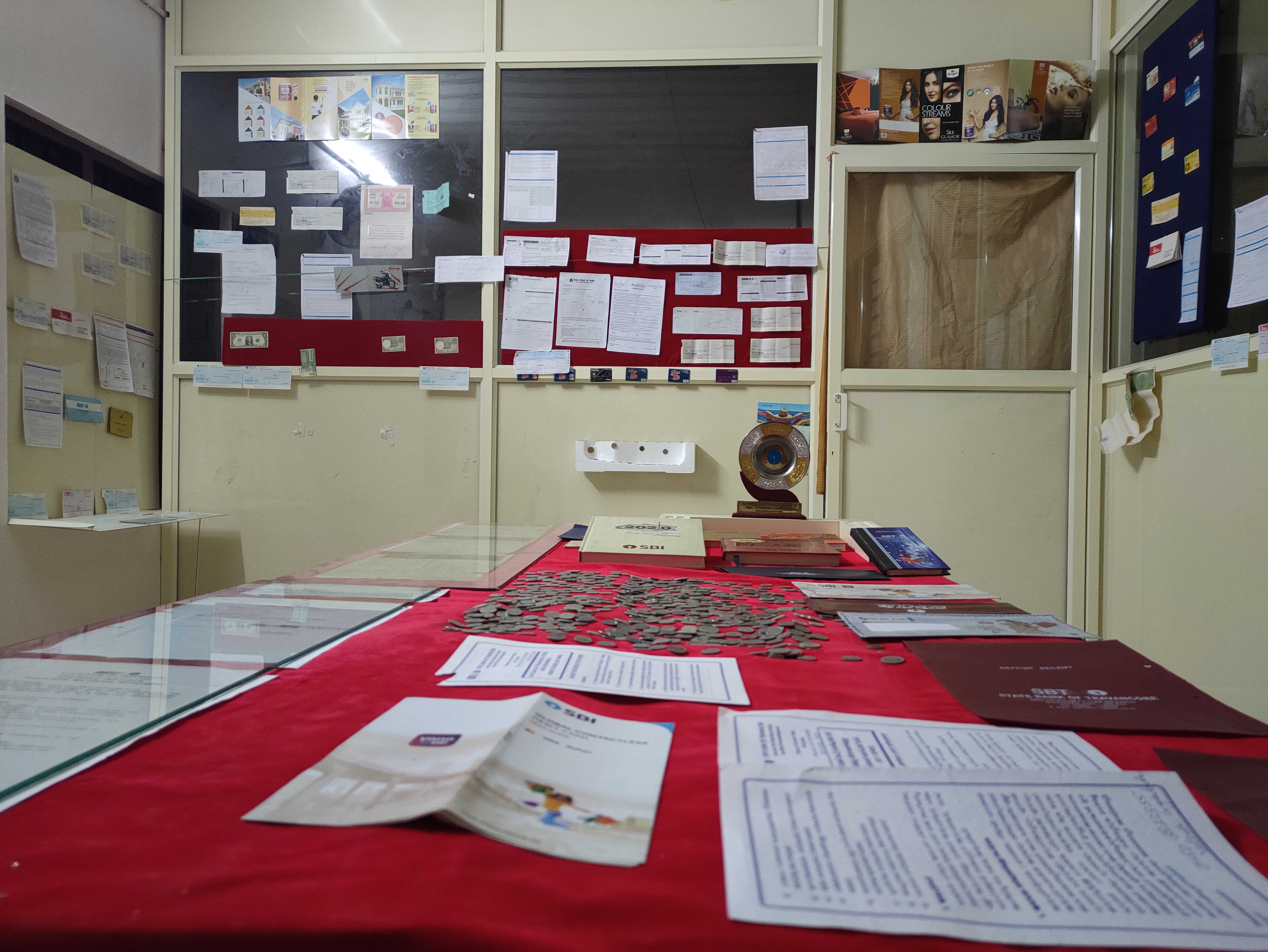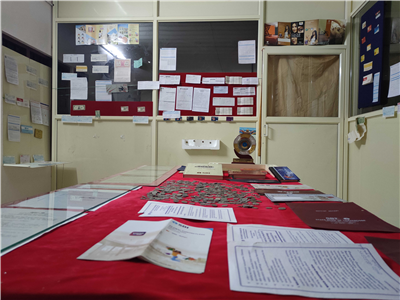 Commerce Lab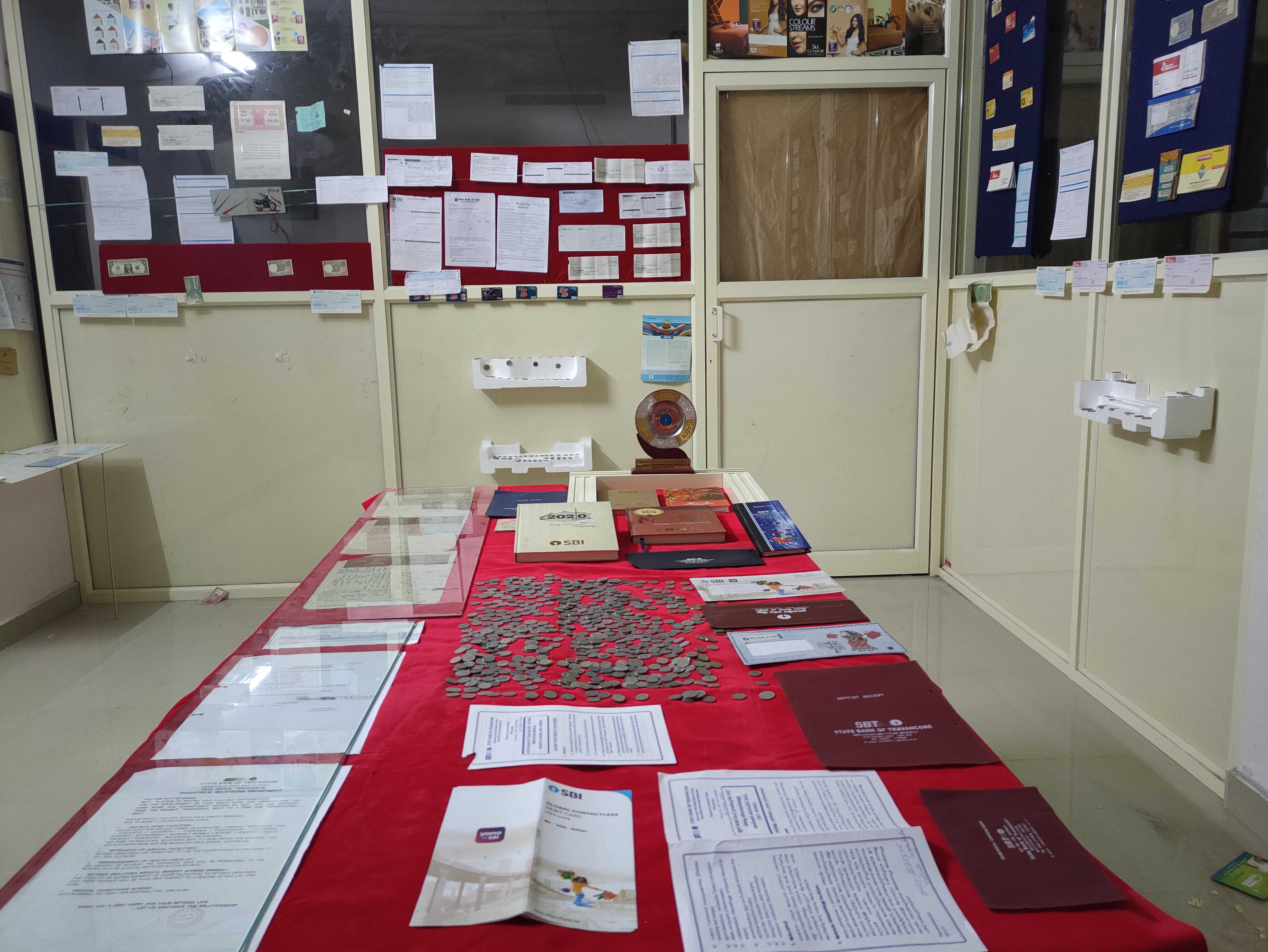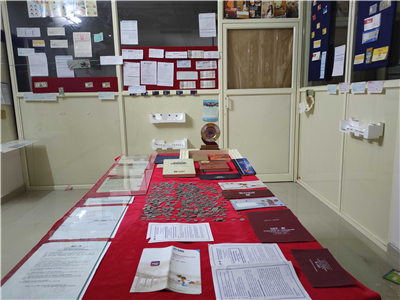 Commerce Lab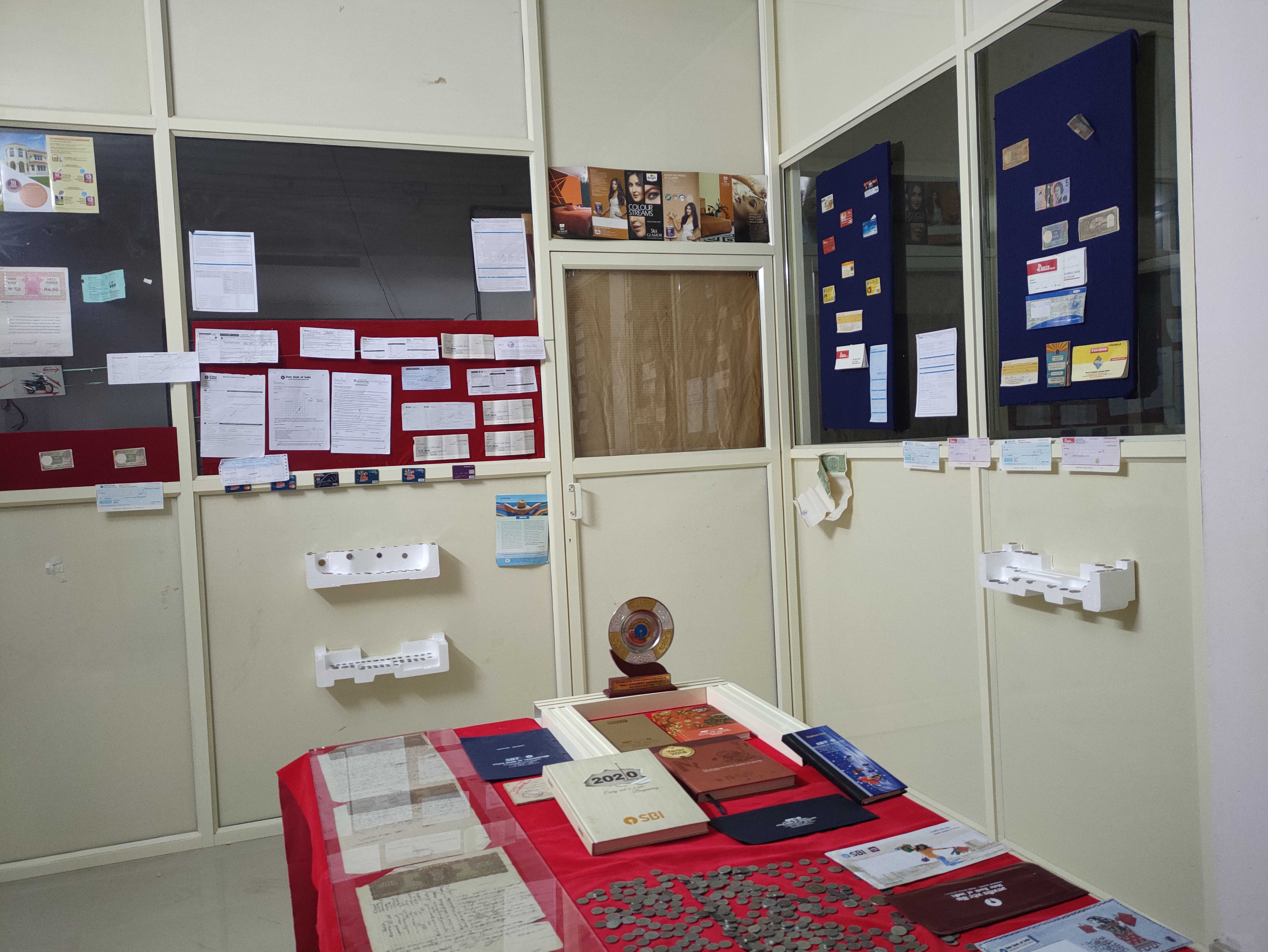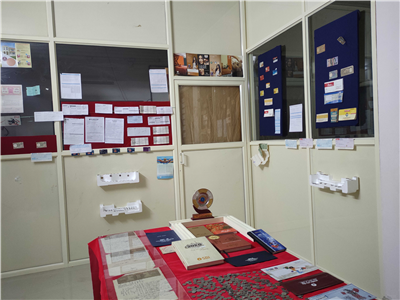 Commerce Lab