The Memorandum of Understanding between Birch Hall Centre for Learning and Leadership, Kirby, England and Henry Baker College, Melukavu was duly signed by Mr. Alexander Philips, Director of Birch Hall and Dr. Abraham Daniel, Principal of the college on 14 June 2013 on the 195th birthday of Rev. Henry Baker Junior. It is a covenant made between both Institutions for educational partnership and cooperation.
Prime Objectives:
To witness the loving presence of God which Rev. Henry Baker(Jr.) from Kirby has demonstrated to the people of Melukavu and adjoining places.
To enhance the English speaking and communicative skills of the students through service of volunteers sent from Kirby.
To provide exposure to the Indian life and culture to the volunteers from Kirby.
For improving the Communicative English Skill of our students, volunteers from England visit the campus and offer conversational training sessions and Certificate Courses in Communicative English. The college provided all the possible opportunities for them to experience the Indian life and culture by visiting places of historical importance and tourist destinations.
Name of Volunteers From Birch Hall Centre for Learning and Leadership, England:
Felix Austin (2013-14)
Olivia Vonberg (2013-14)
Rebecca Smaldon (2013-14)
Tracy Walker (2015-16)
Toby Philip (2016-17)
Oscar Gravell (2016-17)
Reports
Coordinators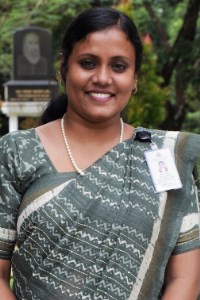 Dr. Ansa Andrews
Assistant Professor
Coordinator