St Luke CSI Church Caleyland is also known as the Chapel of Henry Baker College since 2002. Placing the building at the doorway of the college, the chapel is situated in the midst of nature and riverside with an aura of peace and serenity. The Chapel forms a gathering point for students, teachers and others, and is also attended by the congregation for Sunday Services. For people of all faiths or none, the Chapel and its premises provide a place of silence and contemplation away from the stresses of daily life.The Chapel is presided by the Bursar who undertakes the Holy service and also serves for the well being of the college.
The Chapel was dedicated in 2002 by the former CSI Bishop and Moderator, Most. Rev. K J Samuel by the presence of Late. Rt. Rev. K. Micheal John, first Bishop of CSI East Kerala Diocese.Holy Service is conducted on Sundays for the congregation and other ritual ceremonies are also arranged on other special occasions.
The chapel and its sacred atmosphere stimulates students to intertwine their spiritual growth in their social,emotional, and academic development.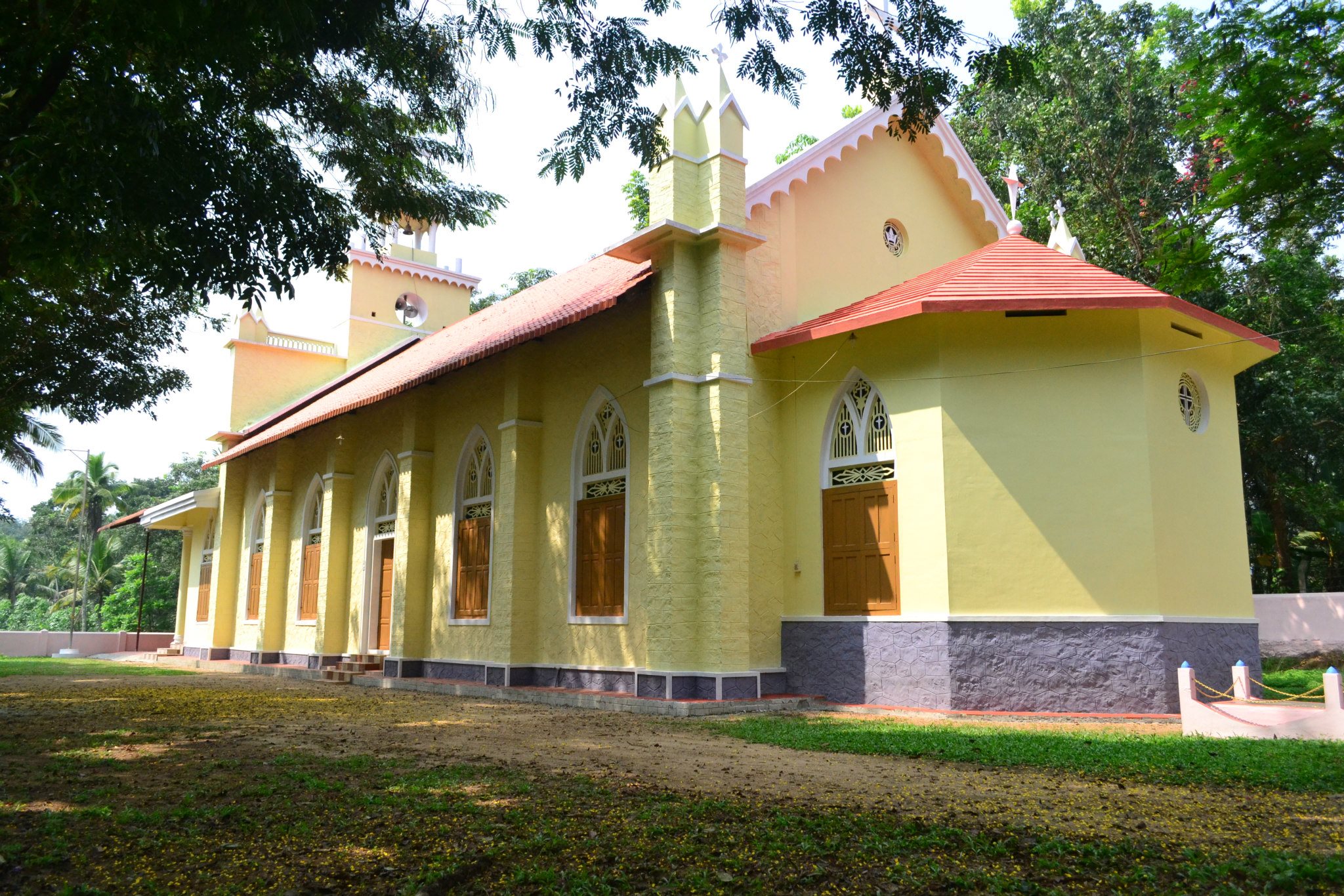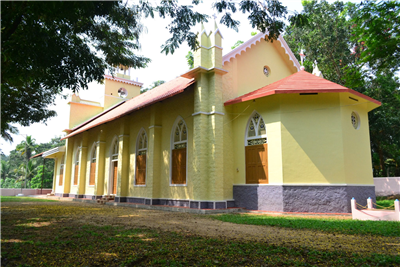 College Chapel