India's SWAYAM is the fourth largest MOOC provider in the world. NPTEL is a project of Ministry of Education, Govt. of India, initiated by seven Indian Institutes of Technology (Bombay, Delhi, Kanpur, Kharagpur, Madras, Guwahati and Roorkee) along with the Indian Institute of Science in 2003.
Our College is a SWAYAM NPTEL Local Chapter and our Swayam Point of Contact (SPOC) is Mr. Jenipher Carlos Hosanna, Assistant Professor, Department of Commerce. HBC SWAYAM NPTEL Local Chapter is SPOC Onboarded having L/C No. 3340
Students are encouraged to enroll in the courses provided in SWAYAM platform through our local chapter. For details please go through the steps "How to get Admission in NPTEL SWAYAM" provided below or contact the HBC SPOC.
From the Academic Year 2020-2021 onwards as a promotional measure of UGC's Guidelines [UGC (Credit Framework for Online Learning Courses through SWAYAM) Regulation, 2016] issued on 20th July 2016, with respect MOOC Courses of MHRD, Govt. of India, and by considering UGC's Operational Guidelines for SWAYAM Coordinator/Mentor, each of the students getting admission in our college should have to take at least one NPTEL course or has to undergo any of the courses provided through SWAYAM NPTEL Online Platform. The student has to undergo the course through our Local Chapter. This is in addition to undergoing Certificate Courses offered by HBC's Departments concerned.
From the Academic Year 2020-2021 onwards, each faculty should have to undergo at least one FDP program in an Academic Year through NPTEL SWAYAM Online Platform and the refresher programs of all subjects should be through SWAYAM–ARPIT–NRC/UGCHRDC platform of MHRD and subsequently the faculty concerned should undergo the prescribed exam of National Testing Agency (NTA).
NPTEL Proctored Examination Result 11 October 2021

ADMISSION IN SWAYAM FOR HBC STUDENTS & STAFF
By Using a Desktop/Laptop/Swayam Mobile App
To get admission in SWAYAM, you need to register in SWAYAM Portal. The steps for registration are:
Go to the website "https://swayam.gov.in/" and click SIGN-IN / REGISTER button
Click the button "Sign up now". A new window will come where you have to enter your Username, Password, and Email ID and click to send a verification code to your Email ID. [Please write down your username and password in your book/diary.]
Then, you'll receive "SwayamOpenID account email verification code" in your Email ID and you need to enter this code to verify your email address
A new window of Swayam displaying your Email ID will appear.
Click the "All Courses" button. A list of courses will be displayed in alphabetical order within a few seconds. Scroll down the courses and select the one that you like to join [only after going through all the details of the course like its syllabus, which institution offer the course, duration, date of exam, etc. (however, it has been advised here that students have to give first preference to NPTEL courses provided by IITs in India) and click the "Join" button.
A new window will appear where you have to create your Profile by entering your Personal Details like: Name, Mobile Number, Age, Country, Profession, Highest Qualification and Year of Graduation (enter the year in which you complete your UG/PG by using the pull down menu and type the enrolment number in the prescribed column); Education Details like: Name of NPTEL Local Chapter (Click the icon and select Henry Baker College, Melukavu), State, City, and College Name. [Our College Local Chapter (L/C) Number may not be asked, however, for your information just keep in mind that our L/C No. is 3340.]
And finally (only after confirming yourself that all the aforesaid particulars are true and correct), tick mark the two buttons (1) I agree to Swayam Terms of Service and (2) I agree to follow the Honour code and then click the save button and thereby your account will be created.
You can edit your profile any time after creating it. For that, just log in, select profile, then click edit, after making the changes that you want to make, save it.
Very Important Remarks:
By Using Mobile you can install the Swayam app and join.
While registering for the first time and whenever you join a new course, you (both faculties and students) will be asked for giving the answer: "Are you part of Swayam Local Chapter?" For this question, you have to select the answer "Yes" and by clicking the pull-down menu please select our college name "Henry Baker College, Melukavu"
If you are a faculty, just give that information in the prescribed box.
Both students and faculties are advised to undergo courses through our Local Chapter
Any person who has completed 13 years of age can join the prescribed courses provided through the online platform SWAYAM NPTEL
You can create your Swayam Account through your Microsoft Account, Google Account or Facebook Account.
After creating your profile in Swayam, you can edit it subsequently.
You can do any number of courses through Swayam. However, make sure that the exam dates do not come on the same day. If two exams come on the same day, you can appear for one in the morning session and the other in afternoon session (only if such a time slot is offered by the authorities concerned).
Supplementary exam is allowed only once.
HBC discourages our students and faculties joining courses without having any intention of paying the exam fee of Rs. 1000 when it is due for payment for the external examination and/or not having any intention of submitting the assignments in due time and attending the external examination as per timetable. Please join courses after careful scrutiny of all the details of the course(s).
Coordinators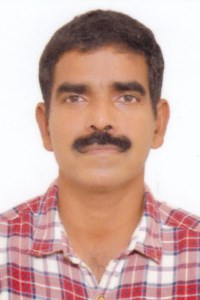 Sri.Jenipher Carlos Hosanna
Assistant Professor (HOD)
Swayam Point of Contact (SPOC)
Phone : 9495875531
E-mail : [email protected] [email protected]
Links
Award Holders
Ms. Foumitha Kareem

NPTEL All India Topper 85%

Ms. Maria Susan Mathew

NPTEL All India Topper 77%

Ms. Vigitha Sukumaran

Consumer Behaviour 85%

Ms. Sherin Joseph

IGST 66% NPTEL PHRM

Ms. Nivya Reji

GERMAN - ONE 69%

Ms. Navya Mathew

Introduction to GST 53%

Ms. Litty Josh

Introduction to Indian Art - An Appreciation 77%

Ms.. Lenittamol Abraham

Introduction to GST 70%

Ms. Elizabeth Mathew

Introduction to GST 47%

Smt. Elizabeth Joseph

ARPIT

Ms. Aisha Sidhique

Introduction to GST HBC TOPPER 78%

Dr. Santo Jose

ARPIT & NPTEL Research, PHRM

Dr. V.J Disha

Plastic Waste Management & Fundamentals of Spectroscopy

Smt. Ashly Mereena Mathew

PHRM 98%